1. DESIGNING GAMES TO ENCOURAGE INTERACTIVITY IN FAMILIES
The brief: How can we encourage children to play more amongst themselves or with their families?
'Trade Raid' is a card game in which rapid exchange of cards takes place between all the players.
The game involves enough shouting, snatching and grabbing to make it an exciting, highly sensorial and mood uplifting experience. The game encourages active participation and rich interactivity by all players. This game is very easy to learn, has great re-playability and offers the possibility of inventing new games with the same cards.
It is thrilling not only for young players but adults  enjoy it too and spectators who are watching from the sidelines, are keen to participate in the upcoming rounds of the game.
​​​​​​​
The game garnered interest from toy manufacturers in India and Japan. However, we're still looking for partners to help us reveal this game to the world.
Get in touch on ruchin@ruch.in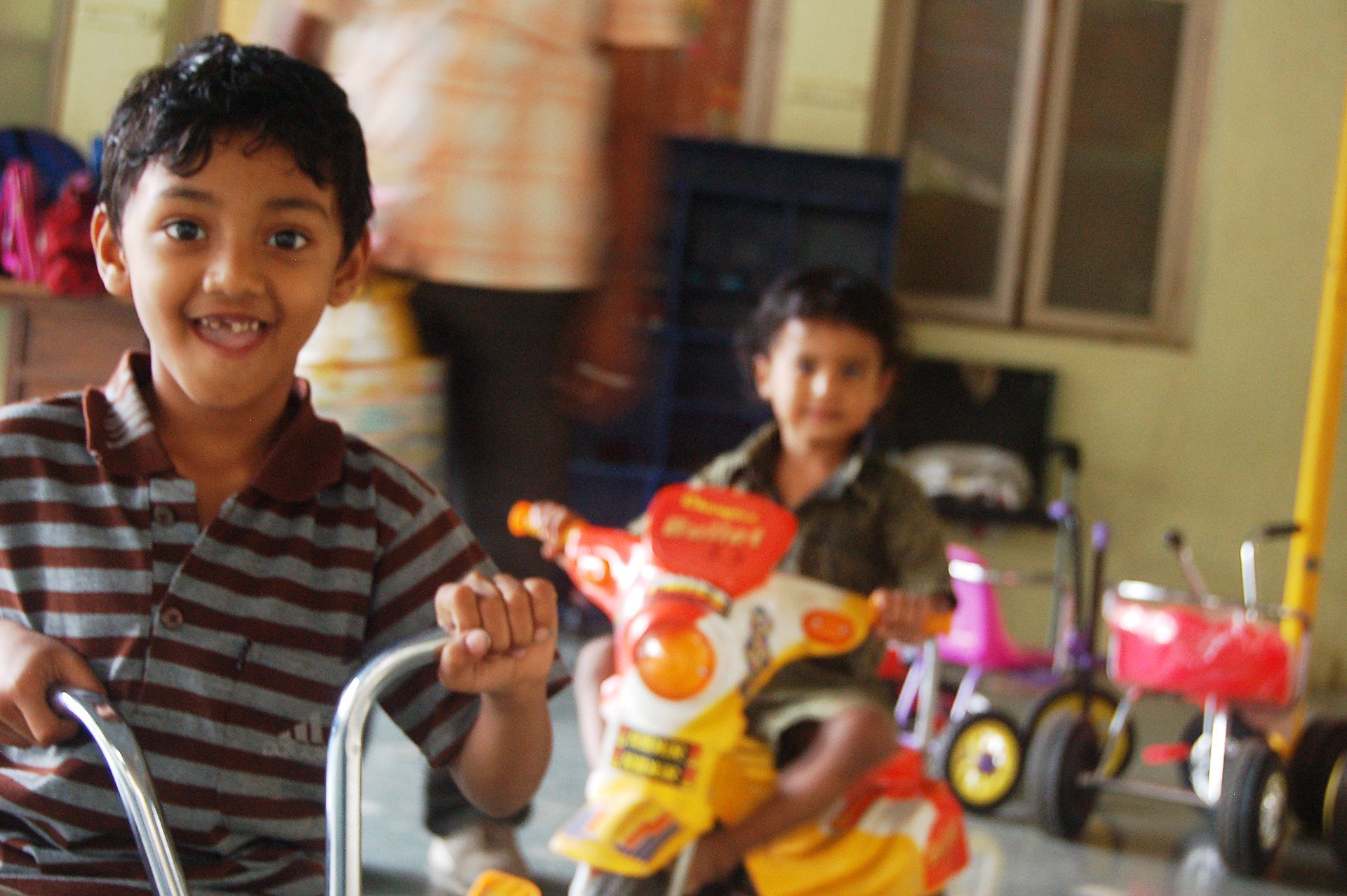 2. DESIGN RESEARCH FOR CHILDREN IN CRECHES
Parenting today does not involve the parents alone. Due to fast-paced and competitive lifestyles, working parents find it difficult to stay at home to look after their kids. They resort to hiring a maid, leave the kids with the grandparents or enlist their child in a crèche. 
The task was to see if there was a need for Design in that particular area. Problem areas were identified after observing the ecosystem of the creche by visiting a couple of creches, then using card-sorting, brainstorming, bodystorming and mind mapping techniques.
Three major areas where intervention was possible were: Infrastructure, Child Behaviour and Administration. Among these, the interactivity between children of different ages, gender and culture was selected as a critical area where designers could 
An outdoor game was proposed and the concept was presented in a short illustrated story which showed the scenario of the creche and also the rules for the outdoor game.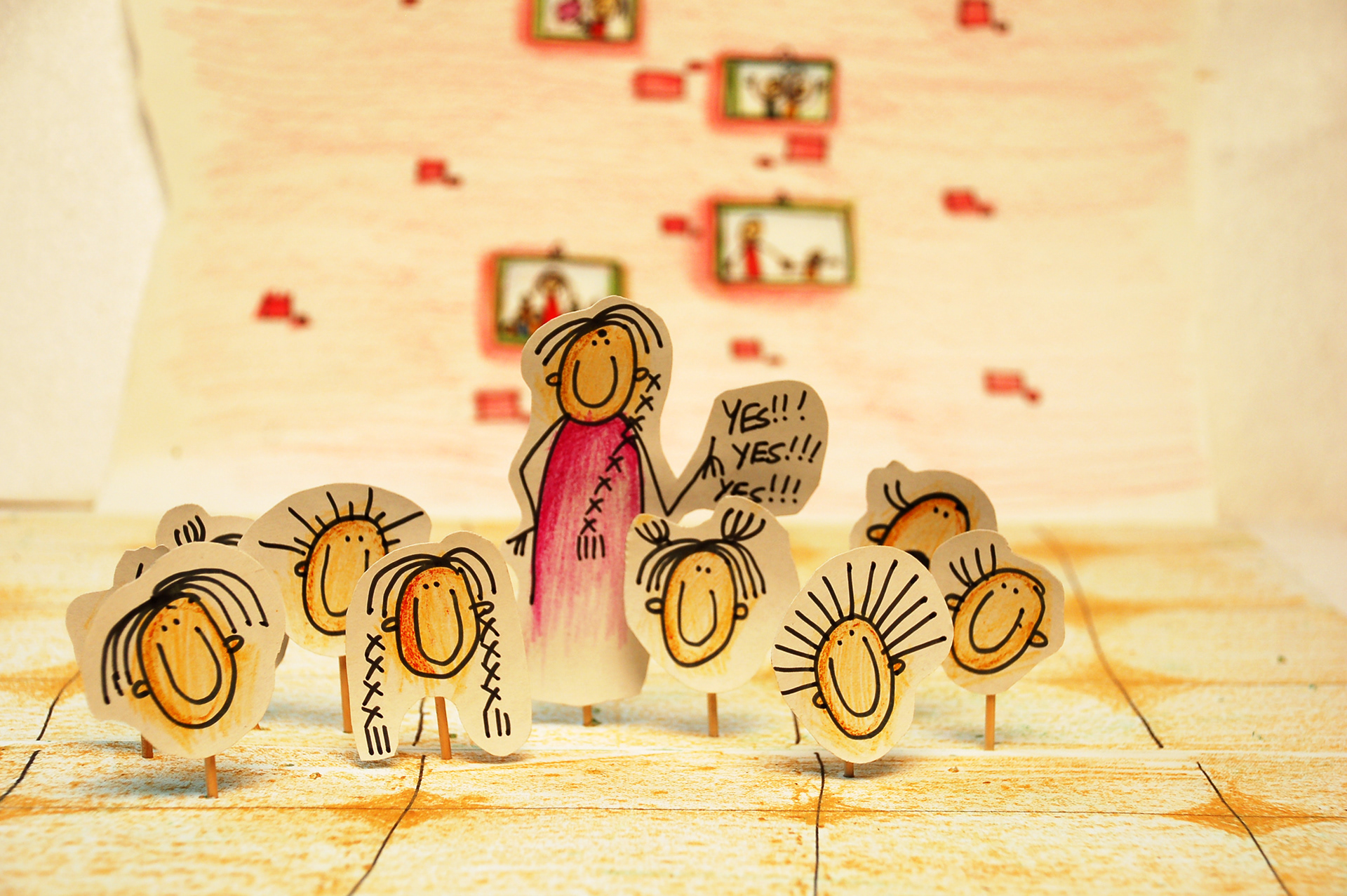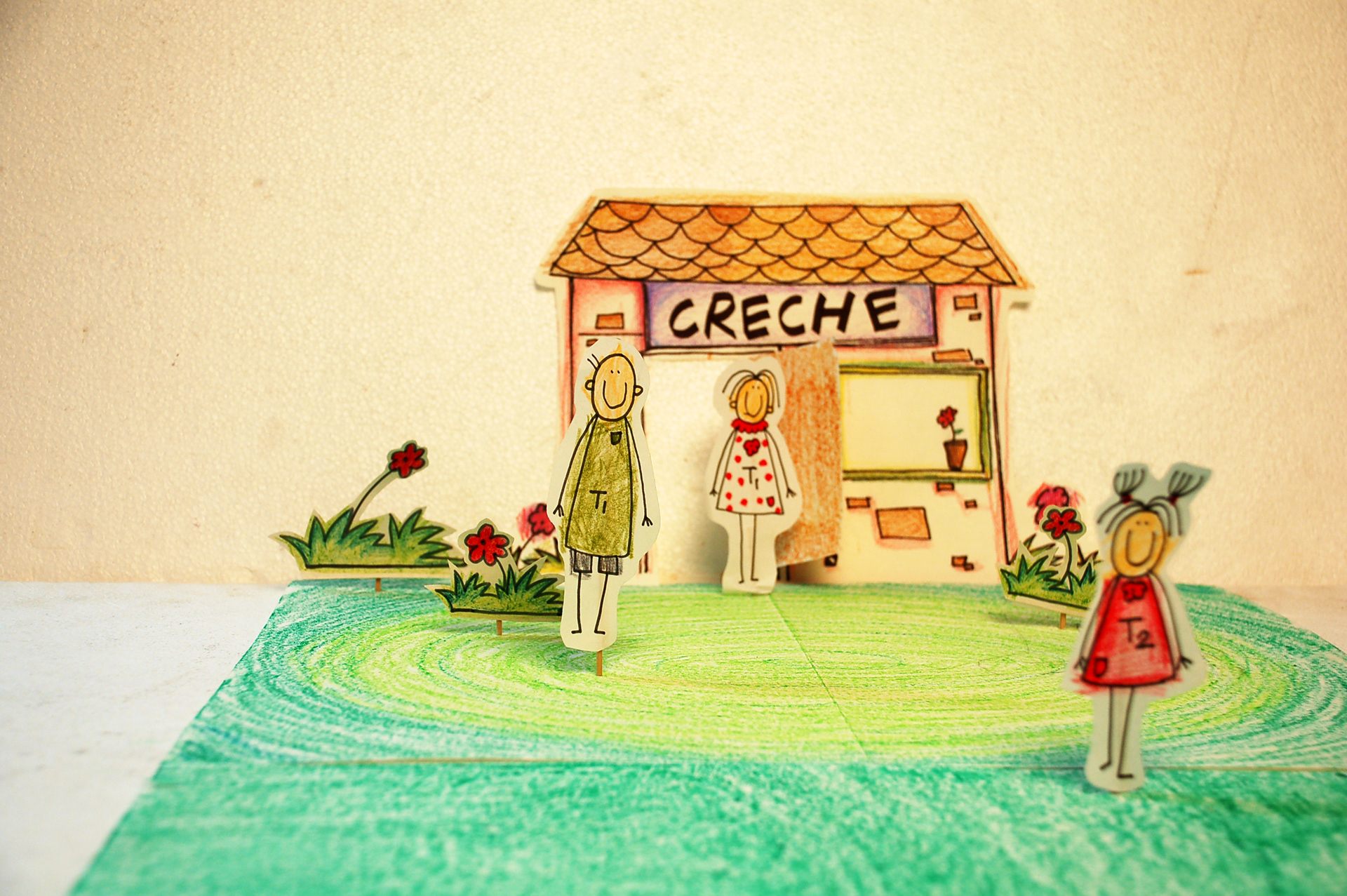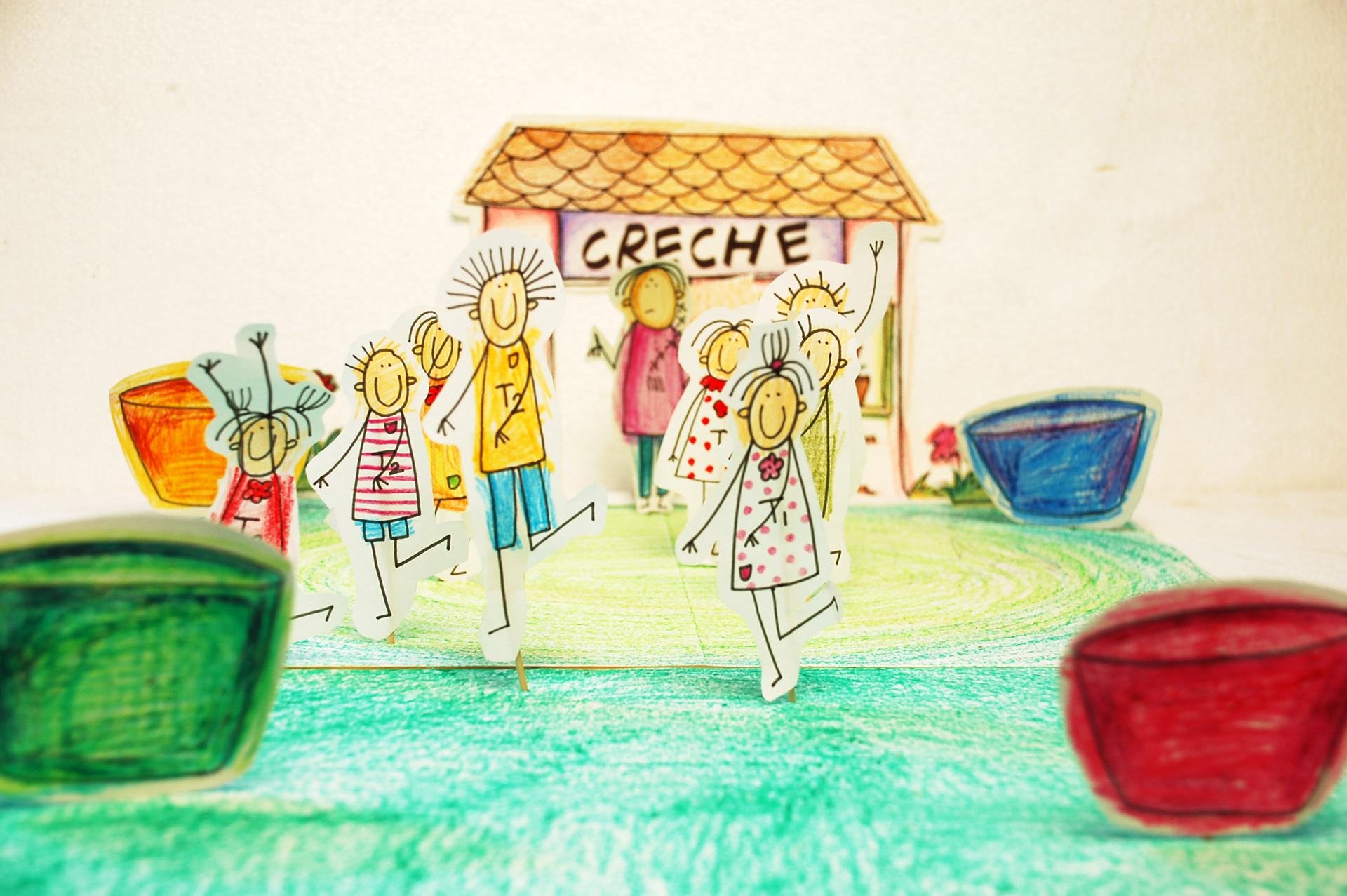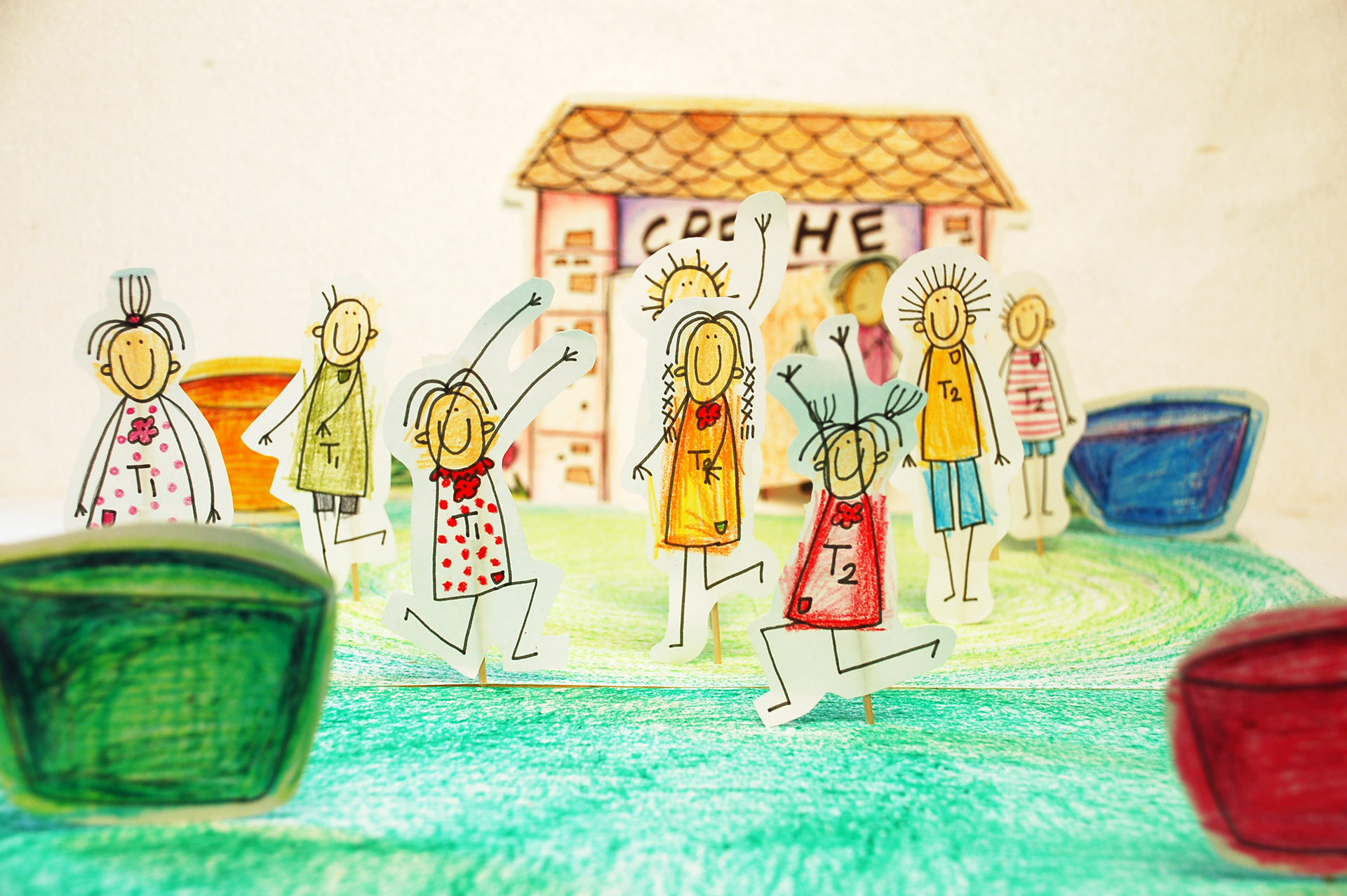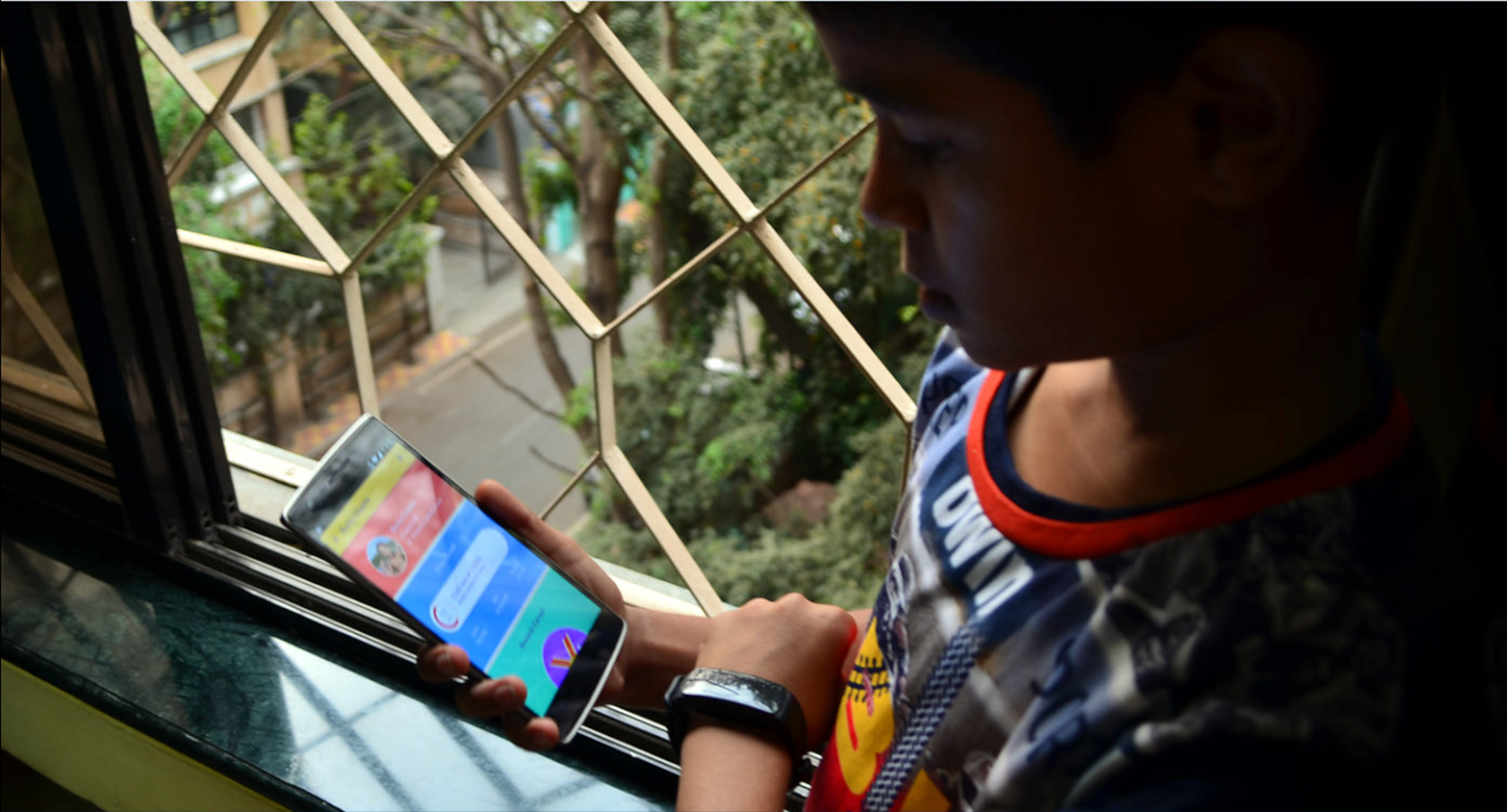 3. MAKING FITNESS FUN FOR CHILDREN USING WEARABLE TECHNOLOGY
We're living in a global obesity crisis and Indian children, especially in urban areas, are at a high risk of becoming obese and being overweight because of their lack of physical activity.
Encourgaged by the prevalence of fitness trackers for adults but almost none for kids, the team behind Ionstrong took the challenge of getting Indian kids to do more exercise using wearable technology in the ecosystem of the children. The Ionstrong band is a fitness tracker sppecially dessigned for children and early teenagers that connects to a smartphone app. The app reports the child's daily progress, enables social interactions like sharing their daily steps count, compete with their friends to steps challenges and motivate them to exercise through play. 
In designing Ionstrong, we looked closely at what keeps kids engaged. Gaming, interest about their friends' activities and healthy competition were extremely important to them. 
Challenges and rewards system: Kids can challenge their friends to a 'match' of greatest number of steps in a specific duration; The outcome can then be shared to other friends using the app's Activity page. Kids get virtual pieces of a puzzle for completing their targets. Collecting these pieces over time reveals the earned badges which can be shared with friends within the App. 
The aim was also to look into schools getting involved and the competitive nature of the challenges to scale up at the classroom and 'houses' level. More details about the design concept here.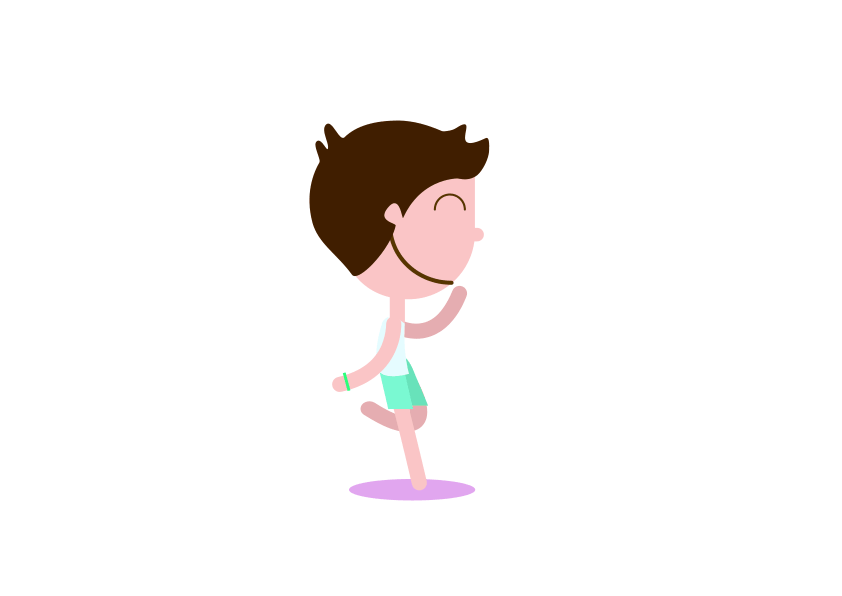 Get in touch on ruchin@ruch.in